Offering Agents Access to Preferred Insurance Companies
THOMAS V. HUMPHREYS INSURANCE
Thomas V. Humphreys, a division of SMMA, provides other independent agents wider access to a larger number of insurance companies. We can assist our agents in writing virtually all types of personal and commercial insurance.
Do you find yourself frustrated that, as an independent agent, you don't have access to all the insurance that you need? You love the freedom that being an independent agent affords, but you just can't meet the volume requirements to secure appointments with the premium companies. We are Thomas V. Humphreys and we're here to help.
We're not like any other insurance agency.
T.V.H. provides independent agents with access to both personal and commercial lines from a large number of preferred insurance companies.
And unlike most of our competitors, we don't charge our agents any fees. We'll train you and your staff in our products and offer continuous educational opportunities—again, all free of charge. If you're out in the field, our professional staff will answer calls, take orders and handle problems if they arise.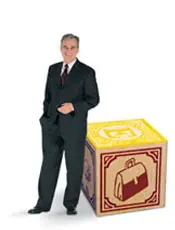 PERSONAL INSURANCE - THOMAS V. HUMPHREYS (TVH)
Appointed Personal Lines Carriers
COMMERCIAL INSURANCE - THOMAS V. HUMPHREYS (TVH)
Appointed Commercial Lines Carriers
Commercial Lines Products
Aviation Products Liability
International Air & Vessel Shipments
New Venture - 3 years Restaurant
Commercial Structures and Contents

Condominium Master Policies